Call for Applications: Joint Budapest Campus Fellowship
Fellowship
16.09.2022
Call for Applications: Joint Budapest Campus Fellowship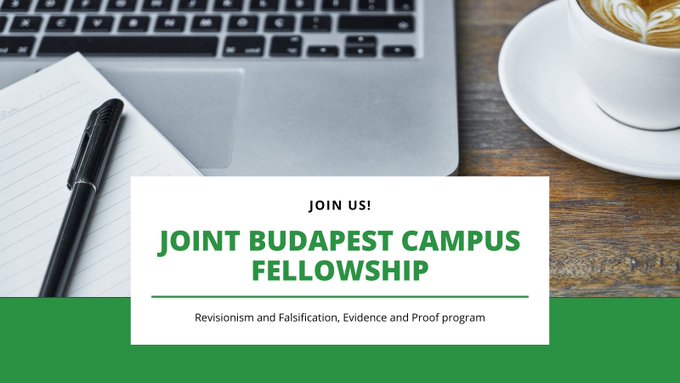 ​
The Institute for Advanced Study, the CEU Democracy Institute and the Vera and Donald Blinken Open Society Archives are pleased to launch their joint call for applications for the inaugural fellowship program Revisionism and Falsification, Evidence and Proof for the academic year 2023/24.
Revisionism in the call is understood in a broad sense: including the study of attempts of re-visioning, rewriting, re-presenting, re-evaluating experience, incidents of the past and present, ideas or ideologies for therapeutic purposes, for the supposed well-being, rebirth, rejuvenation of specific, identifiable small or large communities. Revisionism can serve definable political, ideological, or cultural ambitions, used for purposes of political or ideological legitimization, or for redefining group or national identities. Evidence and proof as heuristic tools and practices acquire in this context particular salience.
Besides critical scholarly approaches, the call welcomes artists, working on representations of revisionist attempts and their real life consequences or artistic import in various formats and media.
Fellowships in this inaugural program are available in all research areas of the social sciences and humanities, broadly defined and for artists of all fields of practice. Fellowships run for the full 9-month period (October-June), for the 3-month short fall semester (October-December), the 5-month fall semester (October-February) or the 6-month spring semester (January-June).
Eligibility, qualifications, experience
Applicants must hold a Ph.D. or equivalent in the social sciences or humanities at the time of their application. Artists should hold a relevant university degree.
Only those with publications in internationally recognized scholarly outlets will be considered. Artists should provide a commensurable strong track-record.
Junior fellows must have obtained a Ph.D. degree issued in 2015 or later and must apply for the junior fellowship. Candidates who obtained their Ph.D. before 2015 are considered "senior" and must apply for the senior fellowship.
Full time CEU employees and students are not eligible to apply for 5 years after the end of their studies/contract (degrees must have been received and contracts must have ended by December 31, 2017 or earlier).
Part-time/temporary employees of CEU are not eligible for 1 year after their contract ends (their contract must have ended by December 31, 2021 or earlier).
Former fellows of IAS CEU are not eligible to apply again for a period of 7 years. Applications at an earlier stage may be considered only in exceptional cases.
Reapplication is possible only 3 times within a period of 5 years.
Applicants are expected to be able to communicate fluently in English as this is the working language of the Institute and CEU.
Deadline: October 30, 2022.
For all the details please click here.
---